3/4″ Red Lava Rock
This rock is an excellent decorative ground cover that is trucked hundreds of miles to get to you, as it comes from Goldendale WA (in Eastern WA). We gonna do what they say can't be done! No, we didn't hire Smokey & the Bandit to truck it over here but it sure is nice to have it available on the wetter side of the mountains too!
Please note: This rock does not pack down so it is not easy to walk on but it sure does look perty!
To determine how many cubic yards you need, click CUBIC YARD CALCULATOR 
To get a price quote for delivery of Red Lava Rock- 3/4" size, click the PRICE QUOTE FORM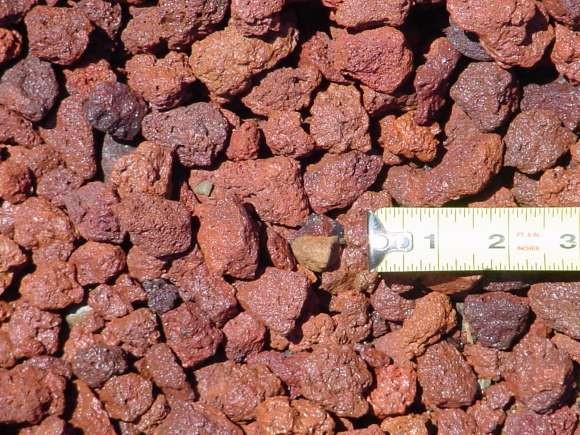 3/8″ Red Lava Rock
This is an excellent decorative ground cover rock that is trucked in all the way from Goldendale WA (Eastern WA). This size is also used for pathways (However, it doesn't pack down). Some customers even mix it into their topsoil. This size is about the same as the 3/8″ Pea Gravel.
To determine how many cubic yards you need, click CUBIC YARD CALCULATOR 
To get a price quote for delivery of Red Lava Rock- 3/8" size, click the PRICE QUOTE FORM