#1 Grade Pressure Treated Guard Rail Posts
For delivery prices, please complete our order form.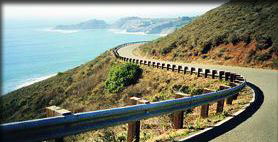 Below is the price for the size of Guard Rail Posts we have in stock. Check with us about the availability of Guard Rail Posts as our inventory of various lengths/sizes fluctuates greatly throughout the season. Prices below are the cash price picked up. The cash (discounted) price is not available on Sundays. For the Sunday price, add $2 or 10% (whichever is greater). All GR Posts are self load. If we assist, there is a $3 per GR Post sorting/loading charge.
6″ x 8″x 6′ (clear-coat pressure treated)  $20.00 — cash price

 EXTRA CHARGES
ADD $5 PER GUARD RAIL POST IF WE ASSIST YOU SORTING AND/OR LOADING THEM IN YOUR VEHICLE OR TRAILER EITHER BY HAND OR BY USING A FORKLIFT. THIS CHARGE IS ALSO APPLICABLE WHEN WE DELIVER THIEM TO YOU IN OUR DUMP TRUCK.
THERE IS A SEPARATE DELIVERY CHARGE THAT IS ADDED THAT FACTORS IN HOW MANY POSTS WE ARE DELIVERING AND THE DELIVERY ADDRESS. PLEASE FILL OUT OUR QUOTE FORM TO GET A DELIVERY QUOTE.
ALL DELIVERIES OF GUARD RAIL POSTS ARE PAYABLE WITH CASH, CASHIER'S CHECK OR CREDIT CARD ONLY (NO PERSONAL, BUSINESS OR COMPANY CHECKS ACCEPTED). FOR THE DISCOUNTED PRICE, PAY BY CASH. FOR PAYMENT BY CHECK THERE IS A $25+TAX CHECK PROCESSING FEE ADDED. FOR PAYMENT BY CREDIT CARD OR ON SUNDAYS ADD $2 OR 10% (WHICHEVER IS GREATER).
Many customers prefer Guard Rail Posts over RR Ties as they are easier to work with. We have a supply of 6″x8″x6′ Guard Rail Posts in for those of you that need that size or are trying to match up to that dimension of RR Tie. They weigh 50-85 lbs whereas a RR Tie weighs 100-200 lbs. 6″ x 8″ x 6′ Clear Coat Pressure Treated Guard Rail Posts (no creosoted on outside)